All pages on Office Pool Junkie are designed to be mobile-friendly and will scale to any size of screen. All screens shown are the desktop version to display as much information as possible.
Pick 'Em pools are available for use in these sports leagues:








Pick 'Em Pool Pick Sheet
The Pick Sheet is where participants make their pick selections for the pool. After games are completed, it will indicate whether a pick is correct or incorrect.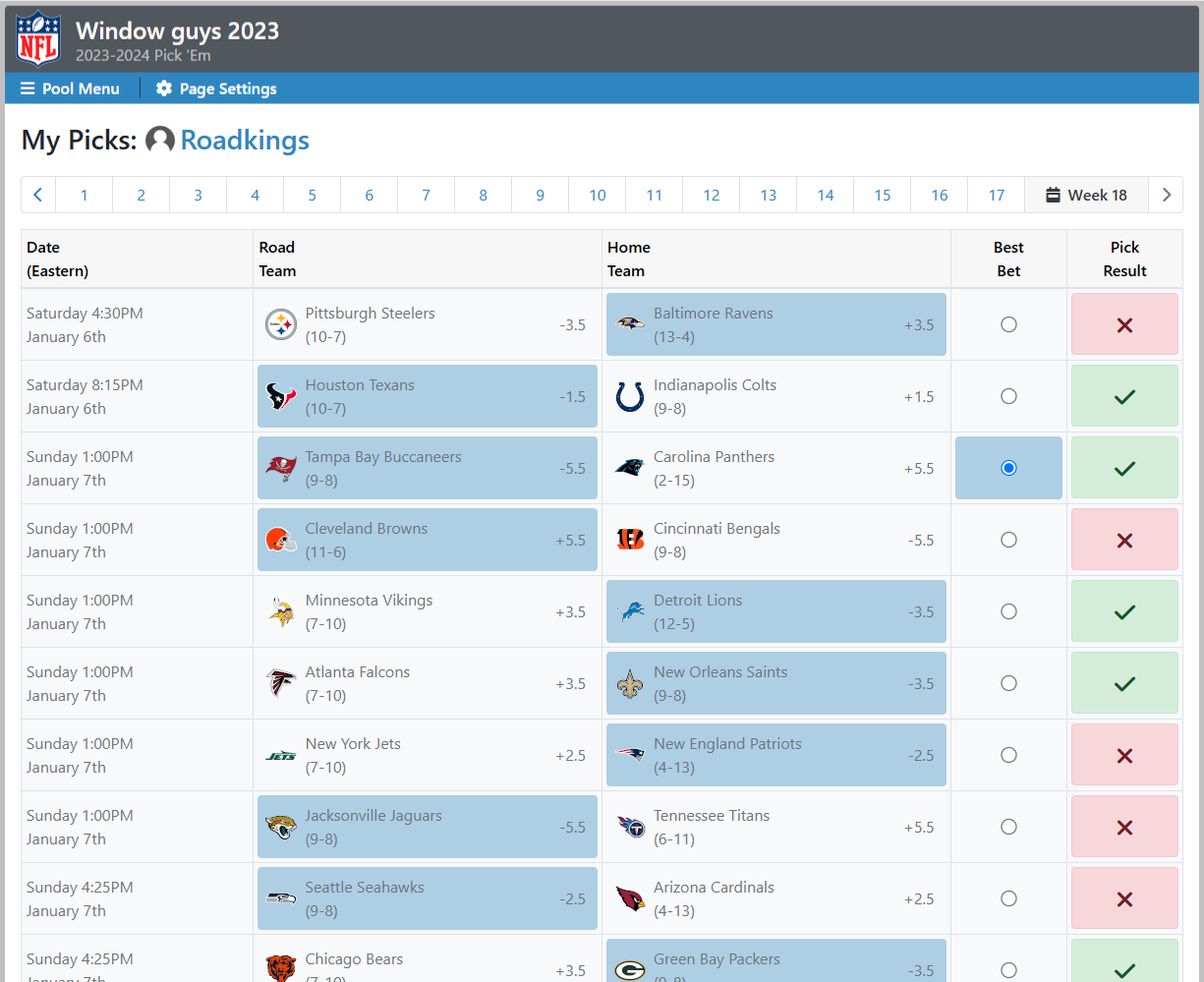 Pick 'Em Pool Standings
The Standings show both the weekly and overall standings for the pool with your handle highlighted.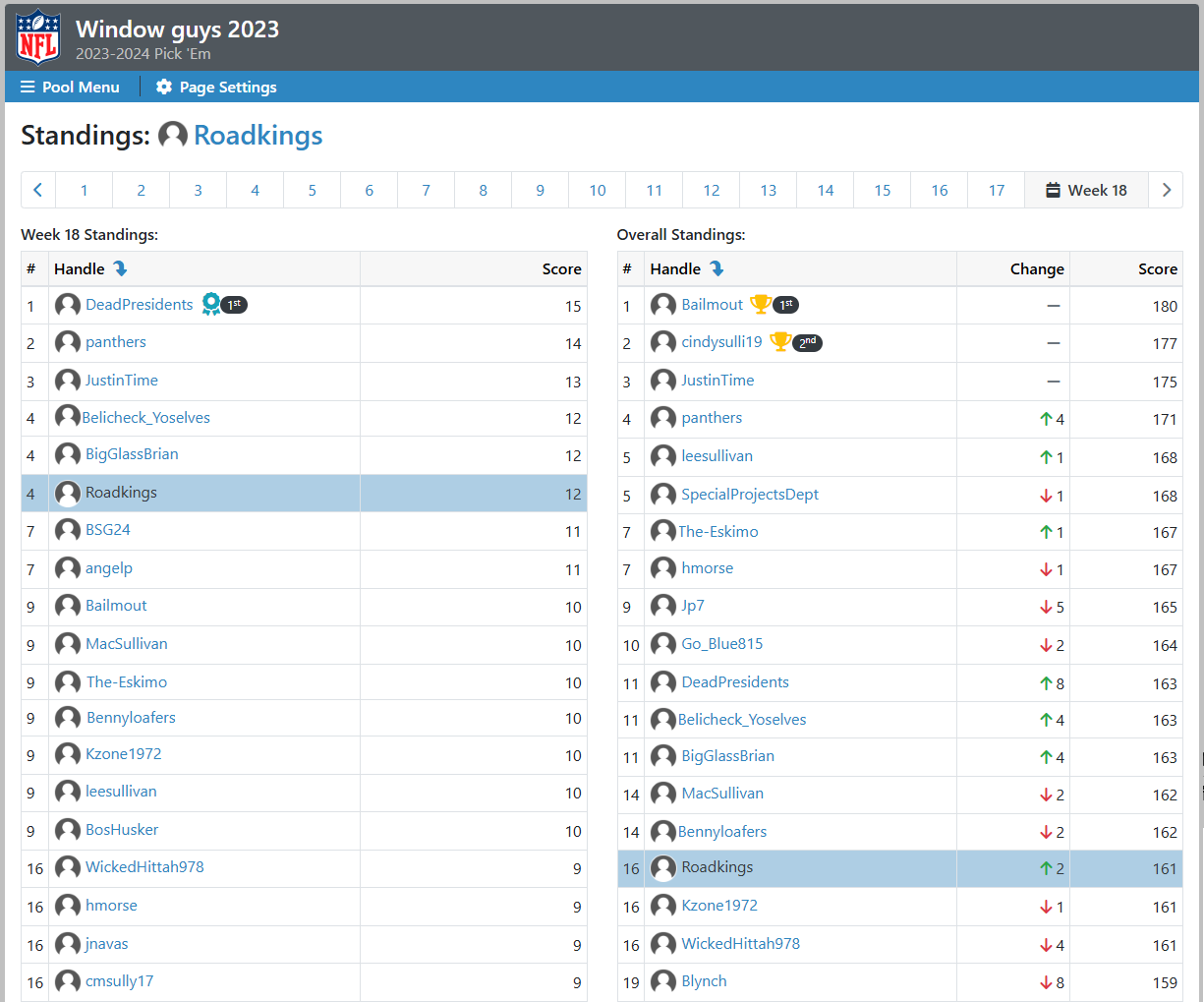 Pick 'Em Pool All Picks
All Picks shows everyone's picks in the pool for games that have already started. If there are a lot of participants in the pool, your handle will be shown at the top. The Pick Summary tab shows some stats about picks made by the pool participants as a whole.